Wherever you work at E&P Financial Group, you'll find a collaborative, supportive environment where you can make a difference and have your achievements recognised.
At E&P Financial Group, you could:
make an impact with a market leader with global reach and local knowledge
join a supportive, dynamic workplace with a vibrant culture
step into a leadership role and deliver great client outcomes
participate in staff-driven corporate and social initiatives
benefit from study assistance and valuable on-the-job training.
PROFESSIONAL
DEVELOPMENT

Benefit from on-the-job training, mentoring by senior staff and postgraduate study support.
CAREER
PROGRESSION

Advance your career with hands-on experience and a tailored development plan that meets your professional objectives.
PERFORMANCE
BONUSES

Be rewarded for meeting your goals and contributing to the team – performance bonuses are offered to eligible staff.
A HEALTHY
ENVIRONMENT

Enjoy the free breakfast bar each morning and take advantage of the annual fitness rebate so you can stay healthy and fit.
SOCIAL
ACTIVITIES

Let your hair down and get to know the team – join us in celebrating birthdays, sporting events, team gatherings and functions.
PROGRESSIVE WORKPLACE
CULTURE

Embrace a progressive and inclusive workplace culture where individuals are valued and recognised for their contribution to the team.
Discover opportunities in …
Wealth Management – Investment
As a member of our Wealth Management Investment team you can help manage client wealth through the provision of wealth management services, with a focus on investment advice. As part of this team you'll be exposed to:
reviewing clients' financial situations and goals
portfolio construction and management
placing market orders
conducting stock analysis and reporting
assisting with maintaining financial models.
Wealth Management – Strategy
As a member of our Wealth Management Strategy team you can help manage client wealth through the provision of holistic wealth management services, with a focus on strategic advice. As part of this team you'll be exposed to:
reviewing clients' financial circumstances and goals
employing tax rules, super concessions, cashflow, debt and risk management principles to develop strategic advice plans
discussing appropriate strategies with investment advisers
coordinating the effective implementation of agreed strategies
working with our estate planning lawyers to assist clients with their succession plans.
SMSF Accounting
As experts in the provision of superannuation accounting services in a complex and ever-changing regulatory environment, the SMSF Accounting team focuses on providing a complete range of end-to-end accounting support services for self-managed super funds (SMSFs). As part of this team, you'll be exposed to:
providing accounting and compliance services for SMSFs
completing monthly bank reconciliations
preparing financial statements and tax returns
developing strong client relationships.
E&P Financial Group is proud to be a CPA Australia Recognised Employer Partner, highlighting our commitment to the ongoing learning and professional development of staff. It also includes a range of opportunities to help them develop and take their career further.
Corporate Advisory
As a member of the Corporate Advisory team you will gain exposure to:
the provision of merger and acquisition advice and transaction execution services for public and private transactions across a broad range of clients
high profile equity capital markets transactions (including both IPOs and secondary equity raisings)
the process of identifying, developing and pitching transaction ideas for clients
building and refining financial models for both valuation and transactional purposes.
Institutional Equities
The Institutional Equities team provide personalised sales and trading service to domestic and global institutional investment managers. As part of this team you will be exposed to:
equity and fixed interest sales, including promoting firm research of ASX-listed companies to buyside portfolio managers
developing long/short investment ideas via proprietary company insights, IPOs and capital markets transactions
equity and fixed interest trading, including sourcing liquidity, block trading, algorithmic trading and execution of large or illiquid company orders
our extensive in-house equities research capability
unlisted and global companies via the Corporate Access team.
Research
The Research team produce a large range of in-depth company and industry specific research which is distributed to external institutional clients as well as utilised by our Investment, Corporate and Institutional Sales teams. As a member of this team you will gain exposure to:
conducting in-depth research and analysis of industry and company specific information, both domestic and international
creating and updating financial models
meetings with company management and institutional clients
preparation of presentation material
publication and distribution of research reports.
E&P Funds
As a member of the Group's Funds Management division you'll have the opportunity to work within this fast-paced industry and gain exposure to:
analysing international investment opportunities
researching a diverse range of global asset classes from equity and property to sustainable investments
developing unique investment strategies to help diversify client portfolios
helping foster network relationships and global partnerships
understanding global market conditions and macroeconomic events.
Software Development
The Software Development team is responsible for delivering a suite of IT solutions, including building and developing bespoke web applications that are essential systems for the Group's operations. As part of this team you'll be exposed to:
supporting the development of new models, maintaining and enhancing our existing core client platform
applying programming principles via writing production code in C# .NET/ .NET Core and front-end development including Angular8+, JavaScript/jQuery and CSS
applying database knowledge, writing MS SQL queries, the efficient use of views and stored procedures, and triggers
reporting on web developments and projects.
Risk and Compliance
The Risk and Compliance team is responsible for developing and maintaining the governance and risk management framework across the Group. As part of this team you'll be exposed to:
maintaining critical governance (risk, regulatory and legal) frameworks across the firm
seeing how a risk and compliance control monitoring and testing program is implemented across all business units
the way risk and compliance support is provided to the business to help it navigate a complex and ever-changing operational and regulatory environment
supporting the rollout of new systems, products and project changes across the business
developing risk and compliance policies for each business.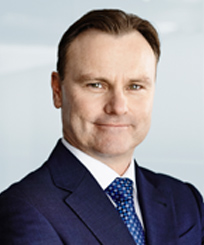 Our one-on-one mentoring program gives new graduates opportunities to access and collaborate with senior leadership so they can hit the ground running.
Lyle Meaney
Managing Director & CEO – E&P Wealth