You'll have access to one-on-one mentoring, on-the-job training, a career progression plan, healthy work practices, and a fun, collaborative and dynamic office culture. If you're a passionate self-starter with the initiative and desire to succeed in your role, our Graduate Program could be right for you. We're looking for candidates who are:
serious about developing their career with a leading financial services brand
excellent communicators with strong presentation and people skills
considerate team players who enjoy interacting with others
passionate about delivering excellent service.
Get your career off to an outstanding start with the E&P Financial Group Graduate Program.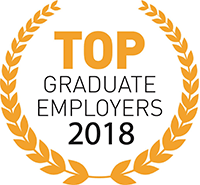 Ranked No 1 in Top Graduate Employers 2018
The firm was named in the Top 75 Graduate Employers for 2019 and came first in the Top Graduate Employers 2018 rankings list. The list ranks the organisations that provide the most positive experience for new graduates entering the workforce. The rankings are determined entirely from survey feedback gathered from graduates who have spent 12 months working with these organisations.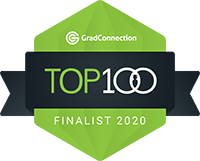 Top 100 Graduate Employers of 2019
The firm was named as a Top 100 Graduate Employer for 2019 and 2020. The annual list appears in the Australian Financial Review, ranking the most popular firms for graduates to work. Rankings are measured by actual user behaviour on GradConnection, Australia's largest graduate jobs site.
About the Graduate Program
KICK-START
YOUR CAREER
Successful candidates will be placed into a graduate position and receive: mentoring by senior staff members; on-the-job training; practical and relevant experience from week one; a career development plan; financial support and study leave to obtain relevant qualifications such as a CA and CPA.
OTHER
EMPLOYEE BENEFITS
You can also look forward to: performance bonuses for eligible staff, consideration for other internal placements (we try to hire internally first), healthy work practices including breakfast and fitness rebates, a busy social calendar including monthly team gatherings, special events and more, including staff financial services discounts and a fun and inclusive culture.
A Working Day in the Life
Wondering what it's like to be a staff member in the Graduate Program? What kind of things do they do throughout the day? From breakfast in the fully- stocked kitchen to client meetings, our graduates reveal all.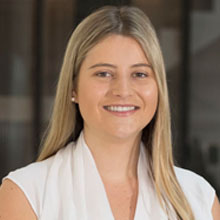 Millie O'Brien
After joining the firm in 2017, Millie O'Brien was quick to show she could capably hold her own in the fast-paced world of high finance. Initially starting as an associate adviser in Private Wealth for Evans and Partners, before being promoted to her current role of Investment Adviser, she says the firm's autonomous, yet supportive work environment allows her to sharpen her skill set and further her career with confidence. Here, she takes us back through what was a typical day as a graduate to give us a sense of her …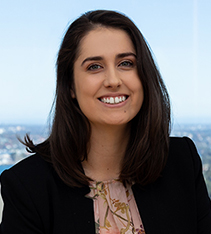 Sophie Gallagher
When she's not relaxing at the beach, catching up with friends or discovering a new restaurant, Sophie Gallagher loves nothing more than working with numbers as part of a dedicated accounting team supporting the wealth management goals of thousands of Australian families.
Sophie explains that what she does on a day-to-day basis can vary, but a particularly important period involves finalising clients end-of-year accounts and allocating transactions to ensure clients have a clear and up-to-date view of their self managed super fund (SMSF). This process involves taking client …