Each year we invite ambitious students in their second last year of study to apply for our award-winning summer Internship Program. The program offers full-time work for approximately six weeks from December to February.
If you're genuinely interested in a career in financial services, this is an excellent opportunity to gain experience and be considered for the Graduate Program.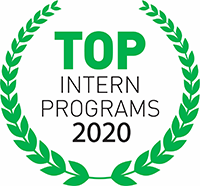 Named in Top 40 Intern Program 2017, 2018, 2019 and 2020
The Top Intern Programs list is created annually from a survey of undergraduates who were part of their employer's intern program. The aim of the Top Intern Programs list is to recognise those organisations which provide the most positive experience for their interns as determined by the interns themselves.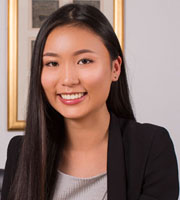 Being able to work alongside senior team members to help them with their tasks was such a valuable experience. I was constantly provided with interesting and new work throughout the internship.
Jessica Dang
Analyst, New Energy Solar
WHAT WE ARE
LOOKING FOR
As a successful applicant, you will be:
in your penultimate year of an Accounting, Economics, Finance, Commerce, Actuarial, Law or a related degree
a passionate self-starter with initiative to learn and develop
committed to your tasks and projects, and willing to ask questions; a considerate team player; someone who enjoys applying technical knowledge to real-life situations.
LEARN FROM
THE BEST
A summer internship with E&P Financial Group offers:
practical, real-world experience and training
a professional client advisory work environment
close working relationships with our highly-qualified, specialist teams
preferential consideration for our graduate program and casual positions
a fun, dynamic and collaborative work environment.